List Services
Make Infinite Connections with Enhanced Data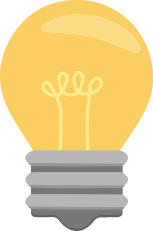 More Customer Insight Means More Sales
Incomplete and erroneous customer data can result in thousands of wasted marketing dollars and lost opportunity. Redi-Data offers a full suite of list hygiene and data services to ensure your own mailing list is the highest quality right from the start. Eliminate waste and unnecessary costs. Fix outdated information and identify new opportunities. Enhance customer data with in-depth details and validated information for a robust client file.
Explore Our Products and Services

Accurately identify healthcare professionals and execute successful engagement campaigns.

The easy, affordable way to upgrade your lists to comply with current postal regulations, as well as the latest National Change of Address (NCOA) addresses.

Add intelligence to your existing customer or prospect database with validated contact information and email services.

Flag your lists from Kaiser Permanente's healthcare providers so you and your clients comply with their "do not mail" policy.

Gate keep your website by confirming a healthcare professionals in seconds or validate a license number.

Grow your business by partnering with the most trusted, experienced leader in the data industry.

Proprietary technology that delivers name and address data, or more detailed demographic and lifestyle information to your contact center or web platform in seconds.

Offer the highest quality consumer and business data under your brand name and identity.
Why Choose Us?
Proven Experience, Quality Assurance, Customer Satisfaction

Commitment to Quality

Trusted Sources

Best Value

Industry Expertise

Knowledgeable Support