Healthcare Email & Mailing Lists
We Have You Covered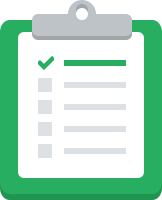 Get the Best
Medical Attention Available
Redi-Data's proprietary healthcare database delivers the most complete selection of medical provider mailing and email lists on the market.
Create complete pictures of your target audience using robust demographic, geographic and practice related information. Refine your targeting using data on prescribing habits, procedures (CPT codes) and/or diagnoses (ICD-9 codes and ICD-10 codes) to create mailing and email address lists for relevant and specific programs that drive ROI.
Improve response rates, increase your sales and lower the cost of your important communication with millions of top quality healthcare professional leads, including doctors, dentists, hospital executives, nurses, nurse practitioners, physician assistants, pharmacists and more.
Explore Our Healthcare Email and Mailing Lists
Find Infinite Healthcare Professional Contacts
and Watch Your Business Take Off
Why Choose Us?
Proven Experience, Quality Assurance, Customer Satisfaction

Commitment to Quality

Trusted Sources

Best Value

Industry Expertise

Knowledgeable Support