Along with us, during these historic times are our pets. For many of us pet owners, we have seen a dramatic shift in our pets' personalities due to the additional interactions with their owners as many have transitioned to a work from home environment. Redi-Data's, consumer postal and email database, empowers our clients to penetrate the pet ownership market, which an estimated vertical of $99 Billion in sales during 2020, according to the American Pet Products Association.*
Redi-Data has 58MM pet owners' contact information available with both postal and email addresses to support this booming industry. Now, more than ever, this market is prime to receive relevant multi-channel vibrant, digital, or direct mail time sensitive direct to consumer engagements. Our Redi-Connect (API) Application Program Interface, supports a nationally recognized pet pharmacy service in the U.S., utilizing our consumer pet data in real-time to better understand incoming customers that can be used in real-time for that call and also saved and analyzed later. Service animals helping the less fortunate, rank in a class by themselves. A dog performing duties in the service animal capacity would be defined as dogs who are individually trained to perform critical tasks for people with disabilities, which include people who are blind, alerting humans who are deaf, those in a wheelchair, those specially trained to alert and protect an individual who is having a seizure, to reminding a person with mental illness to take prescribed medication, or calming a person with Post Traumatic Stress Disorder (PTSD) during an anxiety attack, and the list goes on. These are companions but are primarily considered working animals.**
As a leading provider of healthcare professional, consumer, and business data, Redi-Data, Inc. helps organizations reach those most trusted with helping our pets and service animals. Redi-Data has aggregated over 40,000 U.S. Veterinarians, who often prescribe medications, and are available from our Redi-Professional State Licensed database providing a fresh comprehensive look at reaching veterinarians both at a Business and/or Home address. Leveraging our multi-channel solutions lettershop, we can further confirm that the veterinarians are truly located at his/her residential location. All Redi-Data Inc.'s healthcare professional (HCP) universes are validated against the (USPS) Residential Delivery indicator, confirming the location they are mailing to are truly residential addresses. According to NPR, pet adoptions are at record numbers in the U.S. Those choosing the responsibility of adoption are tasked with the wellbeing of these animals truly on a one-on-one basis.***
Sources:
*American Pet Products Association
https://www.americanpetproducts.org/press_industrytrends.asp
** Service Dogs 101 – Everything You Need to Know
*** Animal Shelters Urge Humans Confined To Home By Coronavirus Outbreak To Adopt
https://www.npr.org/2020/03/29/822992811/animal-shelters-urge-humans-confined-to-home-by-coronavirus-outbreak-to-adopt
These estimates are based in part on Shelter Animals Count data and other known and estimated sources, 2015-2018. The preceding data are ASPCA estimates unless otherwise indicated.
You may also wish to visit:
American Pet Products Association
http://www.americanpetproducts.org/
The National Council on Pet Population Study & Policy (NCPPSP)
The American Veterinary Medical Association
http://www.avma.org (see U.S. Pet Ownership and Demographics)
6.5 Million Companion Animals Enter Animal Shelters Every Year
About Michael San Inocencio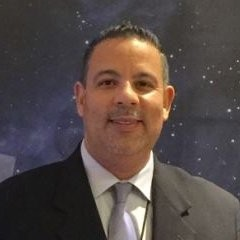 Michael San Inocencio is the Director of Sales and Business Development for Redi-Data and has been with the company since 2010. In his role, Michael manages the sales team and introduces new products to improve on what Redi-Data currently offers. Mr. San Inocencio studied Business Administration at Florida Metropolitan University and has over 20 years' experience in multi-channel direct marketing.
Follow his posts and activities on LinkedIn here: