Press Release
REDI-DATA WELCOMES PEG BEEBE AS SALES EXECUTIVE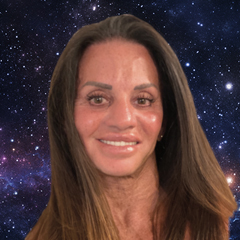 Fairfield, NJ (August 3, 2020) – Redi-Data, Inc., a leading provider of healthcare professional, consumer and business postal and email data, is pleased to announce the addition of Peg Beebe to its national sales team. Based in Atlanta, Georgia, Peg will join as a Sales Executive focused on growing Redi-Data's business-to-business channel offerings.
"Peg is a consummate professional with nearly 30 years' experience working closely with some of the most respected financial institutions, many of the most active healthcare recruiting organizations in the U.S., and with the continuing medical education (CME) sector. Having worked in the data business, both as a list reseller and sales professional, Peg brings to Redi-Data a combination of strong campaign targeting skills and customer support that our clients value and that sets our organization apart," noted Michael San Inocencio, Director of Sales and Business Development at Redi-Data. "We continue to invest in the growth of our business and are pleased to add another industry veteran team member that shares our vision of delivering best-in-class healthcare professional, business and specialty consumer data used in electronic communications outreach, direct marketing and multi-channel campaigns," concluded Michael San Inocencio.
"I've worked with Redi-Data for a number of years and I am pleased to join the company. They truly stand out from their competitors in their data offerings and commitment to providing their customers with the very best online tools and proactive hands-on customer support that allows clients to maximize the return on their marketing investment," commented Peg Beebe.
About Redi-Data, Inc.
Redi-Data, Inc. is a leading provider of healthcare professional, consumer and business postal and email lists. As an official database licensee of several leading professional associations, including the American Medical Association (AMA) and the American Dental Association (ADA), Redi-Data provides physician information from the most trusted names in medical marketing. Clients across varying industries use Redi-Data's high-quality lists, data services, turn-key marketing solutions and leading industry support to reach their target audience accurately and affordably. Headquartered in Fairfield, NJ, Redi-Data has sales offices in Berlin, NJ and Sunrise, FL. For more information, visit www.redidata.com.
Redi-Data Contact
Michael San Inocencio
Dir. of Sales and Business Development
(973) 227-4380 x4284
msinocencio@redidirect.com
Media Contact
Crystal Ozsoy
(973) 461-4800 x3390
pr@redidata.com