Players in the ad tech industry have been feasting on third-party cookies for well over 20 years and will soon need to serve up something new to measure the effectiveness of marketing campaigns. By 2023, most web browsers will have deprecated third-party cookies.  
So, what are cookies? 
A cookie – no, not the one's your grandma used to make – is a little snippet of code that tracks a user's web browsing history. It can be helpful and even serve an essential function. For instance, first-party cookies, which are used to store information on a particular website that a user visits directly, could be used for storing your language preferences or saving items in your shopping cart. Another type of cookie might be used to authenticate that you are logged in to access sensitive information, such as your bank account.  
And then there are third-party tracking cookies, which are created by domains other than the site the user is visiting directly. These cookies keep logs of a user's browsing history over time and allows advertisers and marketers alike to understand a user's browsing habits.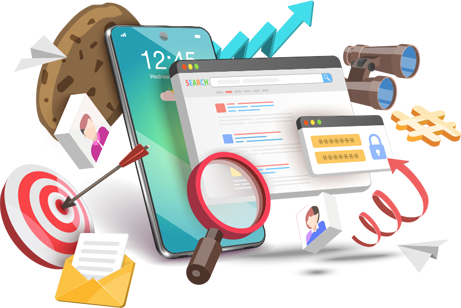 Why are third-party cookies so important?
Third-party cookies provide a way for digital advertisers to target individual users based on first or third-party data, known as online behavioral advertising. This enables marketers to track users across different sites, retarget and serve up highly targeted ads. 
These cookies have allowed publishers to provide impressions, which enable them to sell space on their websites to advertisers, and offer oftentimes free content to its visitors. Marketers use this information to measure conversions, ultimately determining effectiveness of campaigns. 

What does this have to do with privacy?
As internet and mobile network usage increased, so did the concern for user privacy. More and more users started to understand- albeit, not fully – that their information was being tracked. Consumers started to see ads popping up based on previous purchases or searches. At the same time, data leaks and the misuse of personal data for scandalous uses started to make its way into the headlines.
In an effort to protect users' privacy and provide control over how their information is used, policies like EU's General Data Protection Regulation (GDPR) and California Consumer Privacy Act (CCPA) started to roll out. Most recently, China introduced their own, the Personal Information Protection Law (PIPL), which is slated to go into effect November 1, 2021. 
These laws aim to give users (EU and China) and consumers (California) control over what companies can collect about them online. It requires informed consent before storing any non-essential cookies on a user device. 
In 2017, Apple introduced Intelligent Tracking Prevention (ITP) 1.0 on its web browser, Safari, which essentially blocked most third-party tracking cookies. Over time, ITP 2.3 removed targeted advertising from Safari.
In October 2018, Mozilla introduced Enhanced Tracking Prevention (ETP) for their web browser, Firefox, to provide simple, content blocking settings so users could control online tracking.
Google, which is said to have roughly 65% of the browser market share, aims to deprecate third-party cookies by 2023. 
In 2019, Google took in about $134 billion in ad revenue1 with a large portion of advertising campaigns requiring tracking users across the web. Some industry groups have initiated alternative ideas to the third-party cookie, but as of right now, there is no standard.

How should Marketers plan for a cookieless future? 
Your audiences are consuming various messages throughout the day on different platforms and mediums. If you aren't already – it is time to invest in multi-channel marketing strategies. There are a variety of ways to ensure that the right message is delivered to the right audience at the right time. In addition to email, mail and social media, there are new channels gaining traction, like ConnectedTV and Over the Top (OTT). Programmatic advertising is one solution that has been making strides in evolving with the times – we will dive more into this topic soon.
Marketers also need to start looking at alternative methods for measuring success while continuing to deliver valuable experiences to their audiences. Gain trust from your first-party relationships to deepen their engagement across marketing channels.
It is also imperative to grow your first-party audience. You need a data partner that can help you reach the right target audience to grow your business. This is where Redi-Data can help.  We are a trusted source providing valuable, targeted healthcare, consumer and business data. 

Redi-Data takes privacy and data quality very seriously. Our postal and email data that drives your direct mail and digital programs is compiled daily from a number of sources and frequently validated. Our digital identity solution, Redi-Data Digital, will further boost your marketing campaigns by expanding your reach of healthcare providers (HCPs) across digital platforms like programmatic, search, mobile, social media, and more. Our data partners include industry leading membership groups and professional associations. We also partner with independent third-party not-for-profits, like BPA Worldwide, to validate audience data.

To learn more about how Redi-Data can help you grow your first-party data, contact us at sales@redidata.com or 973.227.4380.
Source: 
1 – https://www.statista.com/statistics/266249/advertising-revenue-of-google/