Data has been front and center of this war on COVID-19. Redi-Data has invested in providing the most accurate and affordable HCP data in the mission-critical growing specialties. We are very thankful to every healthcare worker mired in the clinical battle against this pandemic. Our Nurse Practitioner and Physician Assistant (NPPA) database has grown. Many Nurse Practitioners and Physician Assistants enjoy flexibility as they move between specialties. We continue to add in-demand, relevant data to our NPPA lists, including 20,000 NPPA new email addresses to our latest version of Redi-Counts. 
Redi-Data's goal continues to be focusing on consistently compiling and aggregating state licensing, medical claims data, and our National Provider Identification (NPI) information. NPI, is a unique ten-digit identification number issued to health care providers in the United States by the Centers for Medicare and Medicaid Services (CMS). All our proprietary permission passed preferred email addresses, are within CAN-SPAM compliance. In addition, we've added demographics from our Consumer Database, including USPS-verified dwelling type, income, ethnic, and age. All additions have furthered increased our client targeting ability and a natural augmentation to an already in-demand database for CME, pharmaceutical manufacturing information, and alert multi-channel, customized and personalized direct mail and email, to name a few examples to the healthcare industry as permissible uses of the NPPA database.
Our NPPA emergency medicine subspecialty has increased by 3,000 names and addresses. Regarding quality, our NPs added profile has been validated at 92% by two or more sources, and our PAs profile at 90%. Coupled with our ability to overlay ICD-10, and prescribing data, of those who can prescribe. Our services allow the ability to select by individual RX, or therapeutic class micro-targeting is available from our NPPA database.
Increase your business opportunities with our proprietary email collection and Redi-Data Digital, our powerful identity solution. Linked to traditional healthcare professional files, you can reach hard-to-find NPs/PAs and more, in the most affordable way. Physician Assistants play a critical role in our healthcare system. Commonly referred to as "PAs," these highly trained medical providers examine, diagnose, and treat patients much like physicians do. In some states, PAs practice independently. In others, they work under the supervision of a physician. In either case, PAs help mitigate our nationwide shortage. As this shortage continues to play out, NPs and PAs will take on more patient responsibilities as demand for their serviceability grows. Telemedicine is also being put into practice. NPs and PAs were granted Telehealth provisions through Medicare – Clinical Advisor, and this waiver will allow NPs and PAs to counsel patients through telehealth regardless of the existing patient/provider relationship.1
Trust in our healthcare practitioners who are hard at work helping those most in need, and scientists finding solutions that impact this health crisis which we will overcome as Americans. If you are interested in learning more about Redi-Data or to receive a consultation from one of our data experts, contact me today at msinocencio@redidirect.com  or 973-227-4380 ext. 4284.
Source
1 https://www.clinicaladvisor.com/home/topics/practice-management-information-center/nps-and-pas-granted-telehealth-provisions-through-medicare/
About Michael San Inocencio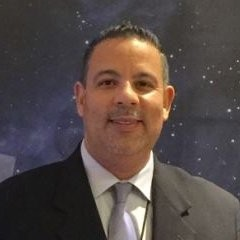 Michael San Inocencio is the Director of Sales and Business Development for Redi-Data and has been with the company since 2010. In his role, Michael manages the sales team and introduces new products to improve on what Redi-Data currently offers. Mr. San Inocencio studied Business Administration at Florida Metropolitan University and has over 20 years' experience in multi-channel direct marketing.
Follow his posts and activities on LinkedIn here: