Press Release
Redi-Data Promotes Michael San Inocencio to Director of Sales and Business Development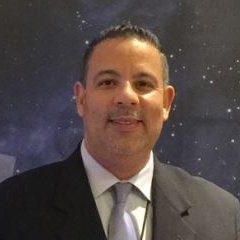 FAIRFIELD, NJ (January 28, 2019) – Redi-Data today announced that Michael San Inocencio, former Senior Sales Executive, has been promoted to Director of Sales and Business Development. The move comes as a result of the record of success Mr. San Inocencio has built during his 8-plus years with Redi-Data.
"Michael will leverage his long experience in the data industry, and with Redi-Data, to introduce new products, improve on what Redi-Data currently offers, grow and mentor the sales team and drive future growth," said Thomas Buckley, Chief Executive Officer, Redi-Data.
"It's exciting to belong to this organization with such a strong presence and experience in the life sciences, pharmaceutical, and specialty markets," said San Inocencio. "I look forward to growing the business and building on the strengths of our team."
Mr. San Inocencio studied Business Administration at Florida Metropolitan University and has over 20 years' experience in multi-channel direct marketing.
About Redi-Data, Inc.
Redi-Data, Inc. is a leading provider of healthcare professional, consumer and business postal and email lists. As an official database licensee of several leading professional associations, including the American Medical Association (AMA), Redi-Data provides physician information from the most trusted names in medical marketing. Clients across varying industries use Redi-Data's high-quality lists, data services and turn-key marketing solutions to reach their target audience accurately and affordably. Headquartered in Fairfield, NJ, Redi-Data has sales offices in Berlin, NJ and Sunrise, FL.
Redi-Data Contact
Michael San Inocencio
Dir. of Sales and Business Development
(973) 227-4380 x4284
msinocencio@redidirect.com
www.redidata.com
Media Contact
Crystal Oliveri
(973) 461-4800 x3390
PR@redidata.com